Air Conditioning Repair, A/C Repair & Air Conditioner Repair

in Naples, FL
Exceptional AC Repair in Naples
Accurate Comfort Services, Inc. provides quality AC repair services to the residents of Naples, FL, and the surrounding areas. From basic AC repairs on household air conditioning units to complicated fixes for central air conditioning systems, we provide unbeatable air conditioning service at the most affordable prices! That's because at Accurate Comfort Services, Inc., our customers are always our top priority. When you contact our AC repair company for service, you know you'll be getting the attention and care that you deserve.
All of our technicians are NATE-certified. Our equipment and replacement parts are always high-quality. Most important of all, our customer service is second to none.
Take a look at some of the reasons our Naples customers choose us for all their AC repair needs:
NATE-Certified AC Installation Experts
Excellent Manufacturer Warranties
Emergency AC Service
Carrier Factory Authorized Dealer
Workmanship 100% Guaranteed
Serving Naples Since 1975
Naples AC Repair by NATE-Certified Technicians
Being stuck without air conditioning in your Naples home is nearly unimaginable! With the sweltering heat and humidity out here, it's nearly mandatory to have an effective air conditioning system at home. Unfortunately, if you own an air conditioner, you know that breakdowns can happen. Worst of all, they usually occur on the hottest day of the year! The good news is that Accurate Comfort Services, Inc. is here for you whenever you need our air conditioning services.
Our knowledgeable and friendly technicians will arrive on time and ready to go for your repair appointment. Your comfort is our goal!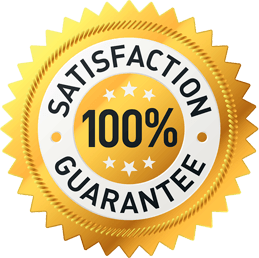 Take a look at the air conditioning repair service options we provide at Accurate Comfort Services, Inc.:
Full-Service System Repairs
AC Replacement When Needed
Emergency AC Repair
Central Air Conditioning Service
Affordable Prices
Commitment to Your Satisfaction
Naples' Most Reliable AC Repair Company
No matter what the issue with your AC may be, our experienced technicians will know just what to do. Whether your system is producing strange noises and smells, leaking around the unit, the thermostat isn't working right, or you just have no cold air coming from your air conditioner, we'll be able to fix it in no time.
We have access to a wide variety of top-tier parts to fix issues right there on the spot, and with competitive pricing, you'll find comfort in knowing you're getting the best air conditioning service in Naples. We'll always be completely transparent with our service and answer all of your questions with honesty and expertise from start to finish. That's what sets us apart as an AC company!
Is your air conditioner making odd noises or putting out poor airflow? Are your energy bills higher than average despite standard usage of your cooling system? You may need to call Accurate Comfort Services, Inc. for AC repair. Fortunately, we're here for you whenever you need us! Not only do we repair air conditioners, but you can also count on us for AC installations and maintenance, too!
Give us a call today at (239) 389-9600 to book your AC repair appointment as soon as possible!

Air Conditioner Repair in Naples, FL | A/C Repair
Air Conditioner Repair

∴

A/C Repair

∴

Air Conditioning Repair ∴ Naples, FL